A Trophy Hunting Texas Cattle Ranch
When you are ready to do some serious trophy hunting, Texas' own 888 Ranch offers the quality and the quantity of whitetail deer that you are looking for. The pictures of the harvest on this page give just a glimpse of what you can expect. The racks on these whitetails are enough to bring on a case of deer fever in the strongest of hunters.
Sticker_copy
drop_tine_copy
Smiles and Smiles of Texas
One of the best ways to tell what a hunter thinks about his deer is to take a look at his face. There is just something about the smile of a successful trophy hunting Texas style experience that makes it hard to wipe the grin off of your face. When you are looking at that smile through a rack like the ones you see here, you can't help but smile with them.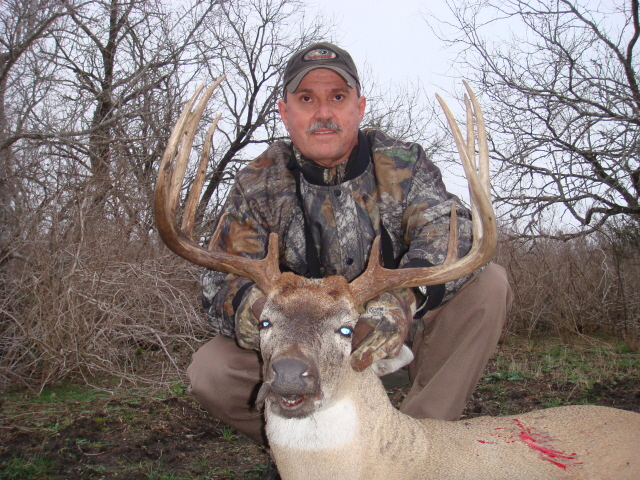 Texas Trophies
The 888 Ranch, Located near Three Rivers, just south of San Antonio, Texas, practices good land management as well as managing their herd of whitetails. The result of this type of husbandry not only means that there are plenty of deer, it insures that the deer you take home will be of the highest quality – by design. Don't forget to check about their waterfowl and upland game bird trips as well.